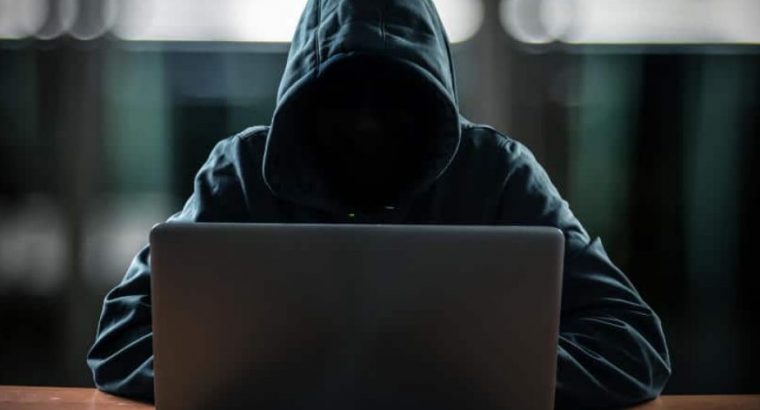 First thing first, if you want to check about debtcatcher's own trust rating, have a look at scamadviser's review. Our platform is rated 100%

Here are some tips to help you spot and avoid scammers
Scammers will often deceive victims into thinking they're good, honest people. They will tell you a believable story about being away on a mission trip or moving away to take care of an elderly parent. They will have you buying into the notion that they are pure good. You may think that you are wise enough and street smart, but buyer beware.
Never wire funds.
If someone asks you to wire money through Western Union or another wire transfer business, don't do it!  Anyone who asks you to wire money or offers to send you a money order or cashier's check and then asks you to wire money is a scammer. Instead of Zelle, cashapp, etc. use preferably a payment system that includes and provides escrow safety like Transpact.com, Paypal or Trustap
Look for red flags.
Look out for poor grammar and spelling. This is often, though not always, evidence of a scammer. They will most likely give you a story about being out of the state or country and these are the reasons why they are too busy to answer. These are all red flags.
Check the member's rating on his profile.
Each registered Member on Debtcatcher.com has a profile that can be rated by the other Members. You should check the rating BEFORE starting any business.
Member's profile can also help you determine :
Since when the Member has been using the platform
Member's last log in on the platform
If his phone number is verified or not
Member's picture if he posted one
If it sounds too good, it probably is.
Never trust a deal that sounds too good to be true. If someone claims a transaction is 'guaranteed,' they are likely a scammer."
Never, never, NEVER close a deal without a written and signed agreement.
In case of dispute you need to provide some evidence of an existing contract. Asking the other Party to sign an agreement will also oblige that Party to show good faith and good will. A scammer usually refuses to sign such written agreement. You may find drafts hereafter in our Blog section or download here https://eforms.com/assignment/debt/
If you don't want to be scammed, become scam-proof !
ASSIGNMENT AND ASSUMPTION OF DEBT WITH RELEASE AGREEMENT
THE PARTIES. This Assignment and Assumption of Debt with Release ("Agreement") is effective and created on [DATE] ("Effective Date") is by and between:
Debtor: [DEBTOR'S NAME], with a mailing address of [DEBTOR'S MAILING ADDRESS] ("Debtor"),
Assuming Party: [ASSUMING PARTY'S NAME], with a mailing address of [ASSUMING PARTY'S ADDRESS] ("Assuming Party"),
Creditor: [CREDITOR'S NAME], with a mailing address of [CREDITOR'S NAME] ("Creditor"),
The Debtor, Assuming Party, and Creditor shall each be referred to herein as a "Party" and collectively as the "Parties."
ASSIGNMENT OF DEBT. It is known that the Debtor is indebted to the Creditor, under a separate agreement, for the current principal sum of $[CURRENT DEBT AMOUNT], plus any interest ("Debt").
Under this Agreement, the Assuming Party agrees to assume: (choose one)
☐ – All of the Debt.
☐ – Portion of the Debt. The Assuming Party agrees to assume $[PORTION OF DEBT AMOUNT].
The Debt shall continue its repayment in accordance with the terms located in a separate agreement between the Debtor and Creditor.
III. CONSENT FROM CREDITOR. For this Agreement to be legally valid: (choose one)
☐ – Consent is Required from the Creditor. This Agreement is contingent upon the Creditor approving and consenting to its terms and conditions. The Creditor shall be required to grant their consent within [#] days of the Effective Date. If the Creditor does not consent or rejects this Agreement, it shall be considered void.
☐ – Consent is Not Required from the Creditor. This Agreement is not contingent upon the Creditor to approve its terms and conditions.
ASSUMPTION OF LIABILITIES. The Assuming Party agrees to assume the Debt, which may or may not include, further legal or financial liability. If the Debtor is subject to legal or financial liability, the Assuming Party shall assume its liability, including but not limited to, attorney's fees and damages.
DEBTOR'S RELEASE. This Agreement shall release the Debtor from all liabilities in relation to the Debt, the Creditor, and the Assuming Party.
SEVERABILITY. If any term, covenant, condition, or provision of this Agreement is held by a court of competent jurisdiction to be invalid, void, or unenforceable, the remainder of the provisions shall remain in full force and effect and shall in no way be affected, impaired, or invalidated.
VII. PARTIES' REPRESENTATIONS. This Agreement can be considered void, at any time, if evidence is presented that any Party was not honest, untruthful, or did not negotiate in good faith ("Fraudulent Practices"). Furthermore, if any Party's actions are considered Fraudulent Practices, they may be subject to legal and financial penalties to the fullest of the law.
VIII. GOVERNING LAW. This Agreement shall be governed under the laws located in the State of [STATE] ("Governing Law").
ADDITIONAL TERMS. [ADDITIONAL TERMS & CONDITIONS]
ENTIRE AGREEMENT. This Agreement constitutes the entire Agreement between the Parties. No modification or amendment of this Agreement shall be effective unless in writing and signed by both Parties.
Debtor Signature: ______________________________ Date __________
Print Name: ______________________________
Assuming Party Signature: ______________________________ Date __________
Print Name: ______________________________
Creditor Signature (if required): ______________________________ Date __________
Print Name: ______________________________